View All

AMTRAN Posts
AMTRAN News
Extended Holiday Hours for Night Owl & Evening Flash December 4 - 23
Amtran is adding a 10:00 p.m. trip to both Route #12 Night Owl and Route #14 Evening Flash to help people get back home when the stores close after their extended holiday hours beginning December 4 and ending December 23.
For a schedule, click here.
Faces of AMTRAN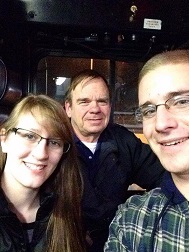 "My best experiences with AMTRAN are from the drivers themselves. Not only are they helpful and knowledgeable about their routes, but they're some of the friendliest people I get to see during my day!"