View All

AMTRAN Posts
AMTRAN News
Faces of AMTRAN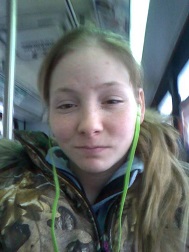 "My best experience I've had riding the bus is when I'm standing at the bus stop, and Brenda the bus driver pulls up close to the curb so I don't have to step into a big snow pile! I'm very thankful to have the buses! Thank you AMTRAN!"
No bus service on Sundays and on the following holidays:
New Years Day, Memorial Day, Independence Day, Labor Day, Thanksgiving, and Christmas.