View All

AMTRAN Posts
AMTRAN News
CNG buses at Amtran
In June, Amtran unveiled six brand-new, made-in-America, Compressed Natural Gas (CNG) buses. In October, there will be ten more new CNG buses arriving in Altoona.
Contractors have put the finishing touches on the CNG fueling station and the garage modifications to be ready for delivery of the new buses.
Watch for more news here.
Faces of AMTRAN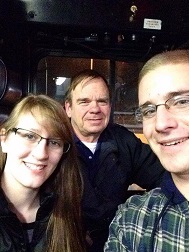 "My best experiences with AMTRAN are from the drivers themselves. Not only are they helpful and knowledgeable about their routes, but they're some of the friendliest people I get to see during my day!"