View All

AMTRAN Posts
AMTRAN News
Amtran HelpLine at 944-4074
Real People with Real Answers in Real-Time
Many businesses have an auto-attendant on their customer service line. Amtran doesn't.
When you call the Amtran HelpLine with a question about riding the bus, you won't get a recorded message. You'll get a real person who will give you real answers in real-time.
The HelpLine (944-4074) is open Monday through Saturday from 6:30 a.m. to 6:30 p.m. ready to answer your questions about riding the bus.
Faces of AMTRAN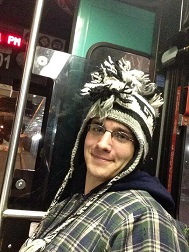 "My best experience with AMTRAN was the first time I rode the bus. It changed my life."