View All

AMTRAN Posts
AMTRAN News
Amtran HelpLine at 944-4074
Real People with Real Answers in Real-Time
Many businesses have an auto-attendant on their customer service line. Amtran doesn't.
When you call the Amtran HelpLine with a question about riding the bus, you won't get a recorded message. You'll get a real person who will give you real answers in real-time.
The HelpLine (944-4074) is open Monday through Saturday from 6:30 a.m. to 6:30 p.m. ready to answer your questions about riding the bus.
Faces of AMTRAN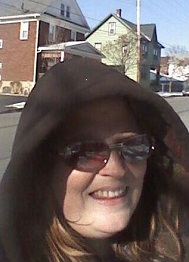 "Loving the AMTRAN busses… and the drivers; a huge service for those of us who don't have transportation, and still have to go out and brave the weather, and the HILLS!"
*** Rider Alert ***
Flash & PV Ivy via Jun Gap
Flash/Plv Ivy will use Juniata Gap Road, to 8th ave, to Broadway.
---
CT via 25th ave
Crosstown will use 25th ave to PSU.
---
Pointe back on Route
Pointe Bus is back on route.
---
CT/Walmart via 18th st, 23rd st, 15th ave
CT/Walmart will use 18th st to 20th ave, 23rd st to 11th ave, 15th ave to 18th st.
No bus service on Sundays and on the following holidays:
New Years Day, Memorial Day, Independence Day, Labor Day, Thanksgiving, and Christmas.