View All

AMTRAN Posts
AMTRAN News
Amtran has approved plans for a fare increase of five cents per year for the next five years. The first increase took place July 1, 2016 going from $1.50 to $1.55 for a one-way adult fare.
For more specifics, click here.
Faces of AMTRAN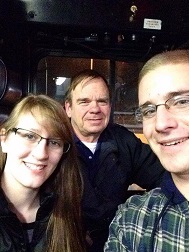 "My best experiences with AMTRAN are from the drivers themselves. Not only are they helpful and knowledgeable about their routes, but they're some of the friendliest people I get to see during my day!"