View All

AMTRAN Posts
AMTRAN News
Amtran HelpLine at 944-4074
Real People with Real Answers in Real-Time
Many businesses have an auto-attendant on their customer service line. Amtran doesn't.
When you call the Amtran HelpLine with a question about riding the bus, you won't get a recorded message. You'll get a real person who will give you real answers in real-time.
The HelpLine (944-4074) is open Monday through Saturday from 6:30 a.m. to 6:30 p.m. ready to answer your questions about riding the bus.
Faces of AMTRAN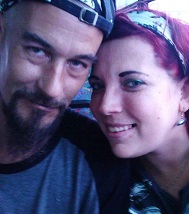 "My best experience was the day I got on the Greenwood bus (Deb was driving) and saw my fiancé, shown in pic with me, for the very first time. It was love at first sight and we have been inseparable ever since! Thank you AMTRAN and thank you Deb for introducing us!"
No bus service on Sundays and on the following holidays:
New Years Day, Memorial Day, Independence Day, Labor Day, Thanksgiving, and Christmas.