View All

AMTRAN Posts
AMTRAN News
Faces of AMTRAN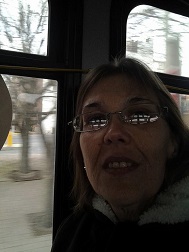 "Riding the bus this evening! Either alone, or with my husband, we enjoy riding the bus and seeing the familiar friendly faces of the AMTRAN Bus Drivers that make the bus trip a better trip!"
No bus service on Sundays and on the following holidays:
New Years Day, Memorial Day, Independence Day, Labor Day, Thanksgiving, and Christmas.