View All

AMTRAN Posts
AMTRAN News
Faces of Amtran returns
Due to the success of our customer photo contest in February, AMTRAN is bringing back Faces of Amtran.
Customers can just take a self-portrait (a selfie) on the bus and post it along with why Amtran is important to them on our Facebook wall or as a Facebook comment with #FacesofAmtran. In November, Amtran will choose a winner to receive a $250 gift card.
The deadline to submit is October 31. No purchase necessary to win. Check out the contest rules.
Faces of AMTRAN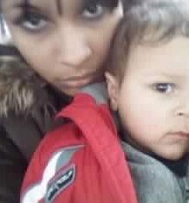 "The drivers are really nice and my son adores them!"
No bus service on Sundays and on the following holidays:
New Years Day, Memorial Day, Independence Day, Labor Day, Thanksgiving, and Christmas.