View All

AMTRAN Posts
AMTRAN News
CNG buses at Amtran
This year, Amtran put a total of sixteen brand-new, made-in-America, Compressed Natural Gas (CNG) buses into service.
PennDOT provided the funding for an on-site CNG fueling station along with modifications to our maintenance facility so that we can work on the new buses.
Watch for more news here.
Faces of AMTRAN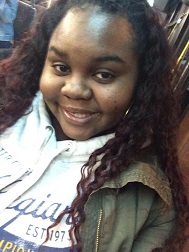 "My best experience while riding the AMTRAN was one evening last semester; the Flash LTC was running late and because of that I thought I was going to miss the post office which closes at 4:30. It was snowing and the driver had to take a detour along Juniata. It was great for me because I made it to the post office in time. I was very happy."