View All

AMTRAN Posts
AMTRAN News
myStop apps for iPhones & iPads
Amtran and their tech partner, Avail Technologies of State College, have announced a myStop app for iPhones and iPads available as a free download at the App Store.
Using the new app, customers can plan their trip through Google Maps. You can also find out when your bus will be at your stop in real time. In addition, you can set an alert to remind you when the bus will arrive.
The new smart phone app is one of many available technologies from AMTRAN that make it easier to ride the bus. Real-time bus departures are also available on our website, by phone (944-1200), or by scanning a QR code posted at every bus stop. For more info, click on the myStop icon above.
AMTRAN also offers a rider alert service to send you a text or email if your bus is detoured for weather or construction. To sign up, click on the Rider Alert button on the right.
Faces of AMTRAN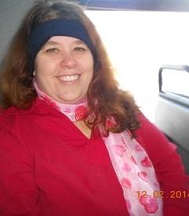 "As part of my job I take Special Needs Children to work on AMTRAN 4-5 days a week. They enjoy the interaction with others as well as myself."
No bus service on Sundays and on the following holidays:
New Years Day, Memorial Day, Independence Day, Labor Day, Thanksgiving, and Christmas.